Adams Ball Park Renovation Project
Adams Ball Park Renovation Project
Update: 05/06/2021
Traffic Control and Road Closures will tentatively begin May 7th. Allow extra time on your commute to accommodate to the road closures, and Please take extra precautions during school hours.
Update: 04/29/2021
Construction will begin Monday May 3, 2021, the streets adjacent and in the area of the park will be closed to the traveling public. This includes 4th Street, Livesay Street, and Morales Street. Access to the residential entrances will be provided at all times.
Project Duration: 6½ months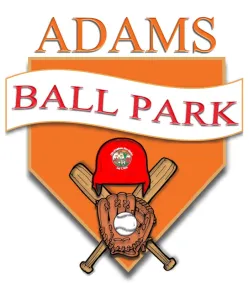 03/31/2021
A Special Meeting was held by the Board of Trustees' on Monday March 29, 2021 to discuss the bid evaluation of Adams Park Baseball Field and Roadway presented by Wilson and Company. Wilson and Company is a firm contracted by the City of Anthony to handle all the engineering, architectural, planning, environmental, survey & mapping, and construction management needs.
The purpose of the meeting was to discuss the Bid evaluations for Adams Ball Park. The agenda was to cover the Managing of the Budget, Bid Flexibility, Bidding Results, Recommendation of Award, Tentative Schedule, Construction Management, and questions.
The following information was taken from the Slide presentation during Monday's Special session.
Managing to a Budget
Defining the Project Budget
Five Separate Funding Sources
Understanding and assigning improvements to the funding source pursuant to the Grant Agreement Scope of Work.
What does the Budget Cover?

All associated cost to complete a standalone construction phase.
Construction, Construction Management/Administrative & Material Testing
Developing a Maximum Allowable Construction Cost (MACC)
Total Budget less the Cost for Construction Management/Administrative & Material Testing.

Designing to the MACC
Preparing Contract Bidding Documents that reflect current Market Pricing, i.e. Engineer's Estimate
Adams Park Project Funding Analysis (Updated 3/19/2021)
Secured Project Funding
Funding Source
Total Amount
Grant Share
City Match
PPRF 4890_Parks & Recreation
$500,000.00
N/A
N/A
PPRF_4890 Street Improvements – Fund Balance
$790,089.53
N/A
N/A
PPRF 4815A Bond Balance Remaining from Dose Logos Purchase
$381,842.47
N/A
N/A
NMDOT L100395 Balance from 4th Street Phase 4
$111,816.85
$95,681.68
$16,135.17
NMDOT CN L100440 – Municipal Arterial Program
$400,000.00
$300,000.00
$100,000.00
NMDOT L100449 Cooperative Program
$40,000.00
$40,000.00
N/A
NMDOT CN L100405 – Cooperative Program
$69,215.00
$51,911.25
$17,303.75
Total Project Budget
$2,292,963.85
$487,592.93
$133,438.92
Project Costs and Third Party Agreements
Construction Contract Amount – Del Mar Contracting including NMGRT
 $2,074.,977.22
Construction Management and Material Testing Amount – Wilson & Company including NMGRT:
$215,560.71
Total Project Costs
$2,290,557.93
Project Balance
$2,405.92
Bidding Flexibility
When the Cost of Desired Improvements Exceed the MACC
Developing Bid Flexibility
Additive Alternates provides the Owner with bidding flexibility by allowing the award of any or no combination of additive alternate items that match the project budget and intent.
The lowest responsive base bid amount is under the project budget, while their total additive alternate bid amount exceeds the project budget.
Bid Opening Details
Bid Open was held on

 

March 9, 2021 at 10:00 am
4 Bids were received
| | | | |
| --- | --- | --- | --- |
| Bidder | Base Bid Amount Including NMGRT | Additive Alternate Amount Including NMGRT | Base Bid and Additive Alternate Amount Including NMGRT |
| Del Mar Contracting, Inc. | $1,861,706.66 | $517,640.18 | $2,379,346.84 |
| Warren Construction, Inc. | $2,260,274.71 | $400,434.22 | $2,660,708.94 |
| Lone Mountain Contracting, Inc. | $3,951,738.51 | $660,272.51 | $4,612,011.02 |
| Spartan Construction of New Mexico, LLC. | Non-Responsive | Non-Responsive | Non-Responsive |
| Engineer's Estimate | $2,001,325.06 | $274,259.56 | $2,275,584.62 |
Award Recommendation
Del Mar Contracting Inc. – (Prime Contractor)
Subcontractor – Accent Landscape Contractors

Award Amount
Base Bid:
All base bid items, no. 1 through 58, in accordance with the contract documents.

Additive Alternates
Livesay Street- Subgrade Preparation, Base Course, and Hot Mix Asphalt; bid item numbers.: 59, 60, & 61.
Livesay Street – Permanent Striping; bid item no.'s.: 68 & 69.
Park Permitter Slope Protection – Rip rap rock 8'' thick (gray in color); bid item no. 72

Item No.
NMDOT SPEC No.
Item Description
Unit
Est Qty.
Unit Price
Amount
Additive Alternate Items
59
207000
Subgrade Preparation, 6 Inch at 95% Compaction
SY
1,545
$3.00
$4,635.00
60
303160
Base Course Type II 6″
SY
1,545
$6.50
$10,042.50
61
416000
Minor Pavement HMA SP IV PG 70-22 (3″ Thick)
SY
1,545
$16.00
$24,720.00
62
570025
24″ Culvert Pipe End Section
EACH
2
$1,500.00
$3,000.00
63
570425
18″ Storm Drain Culvert Pipe
LF
20
$78.00
$1,560.00
64
607079
Pedestrian Railing without Handrail
LF
164
$190.00
$31,160.00
65
608106
Drivepad 6″ Concrete, 6″ x 6″ No. 6 Gauge Welded Wire Mesh
SY
140
$72.00
$10,080.00
66
609650
Concrete Valley Gutter 6″ x 72″
LF
125
$910.00
$113,750.00
67
623312
Curb Drop Inlet Type II-B 0′ to 4′
EA
2
$6,800.00
$13,600.00
68
704000
Retroflectorized Painted Marking 4″
LF
1,100
$0.65
$715.00
69
704004
Retroflectorized Painted Markings (24″)
LF
49
$2.00
$98.00
70
802000
Post Construction Plans
LS
1
$5,000.00
$5,000.00
71
STS-013
Trail Mix Screenings, 3″ Depth with GCI 500 Filter Fabric or Approved Equal
SF
27,410
$1.35
$37,003.50
72
STS-014
4-8″ Trail Mix Rock Mulch, 8″ Depth with GCI 500 Filter Fabric or Approved Equal
SF
59,770
$3.70
$221,149.00
73
STS-015
Concrete Wheel Stops
EA
15
$75.00
$1,125.00
Construction Additive Alternate Items
59
207000
Subgrade Preparation, 6 Inch at 95% Compaction
SY
1,545
$3.00
$4,635.00
60
303160
Base Course Type II 6″
SY
1,545
$6.50
$10,042.50
61
416000
Minor Pavement HMA SP IV PG 70-22 (3″ Thick)
SY
1,545
$16.00
$24,720.00
68
704000
Retroreflectorized Painted Marking 4″
LF
1,100
$0.65
$715.00
69
704004
Retroreflectorized Painted Markings (24″)
LF
49
$2.00
$98.00
72
STS-014
4-8″ RIP RAP, 6″ Depth with GCI 500 Filter Fabric or Approved Equal (Negotiated Price)
SF
59,770
$2.62
$156,597.00
Tentative Pre-Construction Schedule
3/30/21: Issue Notice of Award (Pending BOT approval of action item no. 6 C)
10 Calendar Days to receive Contractors required contract documentation.
Performance & Payment Bond, Insurance and Signed Contract.
Week of 4/12/2021: Execute Construction Contract
Week of 4/19/2021 Schedule Pre-Construction Conference
Notice to Proceed: Early May
Construction Contract Time:
6 Months- Substantial Completion- End of October 2021
6 ½ Months- Final Completion – Mid November 2021
Construction Management & Material Testing Services
Wilson & Company Task Order Proposal

Scope of Full Services

Corresponds to Grantee Requirements

Construction Management

Field Engineering

Daily On-Site Observation

Material Testing

Administration

Public Relations

Funding Reimbursement