General Obligation Bond (Go Bond)
General Obligation Bond (Go Bond)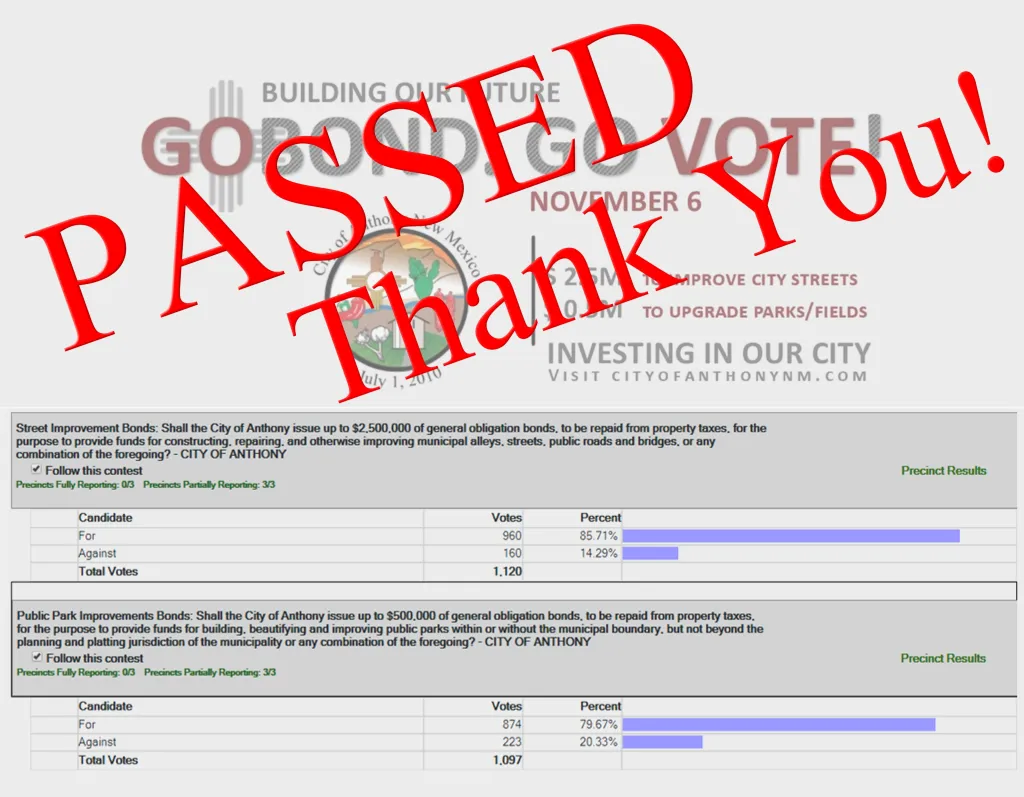 Register to vote by October 9th Visit NMVote.org for More Information!
Early voting begins October 20th through November 3rd. Election day is Tuesday, November 6th, 2018.
Have questions? Please check our "Frequently Asked Questions Page" by clicking here, if you don't find a satisfactory answer please call our City Clerk Esther Motongo at (575) 882-2983.
Anthony Municipal Complex
820 Highway 478
Anthony, NM 88021
The polls will open at 7:00 a.m. and will close at 7:00 p.m.
Click here for countywide polling locations.
Early voting polling places schedule will be as follows:
Dona Ana County Government Office
Monday – Friday 8:00 am – 5:00 pm
All Other Polling Places
Tuesday – Saturday 11:00 am – 7:00 pm